Student Resources
Students can stay engaged with learning through free, online content, and resources. Please let us know if you would like to see anything added to this list. Email us at info@literacyforall.org. Click on the link below to jump to the section of resources you would like to explore.
English Language Resources Multiple Topics Reading & Vocab Math
For students who wish to study citizenship, you can visit the Study Citizenship page.
---
English Language Learning
Dave's ESL Cafe
ESL Resources for grammar, idioms, verbs, slang, and more.
EnglishClass101.com
https://www.englishclass101.com/
Learn English with fun, interesting and culturally relevant lessons that are easy to listen to.
EnglishForMyJob.com
https://www.englishformyjob.com/index.html
English for people who work in restaurants, bars, hotels, cafes, airports, etc.
Games to Learn English
https://www.gamestolearnenglish.com/
Resources for students to practice English in an engaging and fun way.
LearnEnglishFeelGood.com
https://www.learnenglishfeelgood.com/
Practice your knowledge of English grammar, learn new vocabulary, idioms, or phrasal verbs.
Lingua House - Learning English
https://www.linguahouse.com/learning-english
Content to help build language skills.
Pumarosa
Website for Spanish speakers to learn English.
Rachel's English Academy
Free videos to help non-native speakers improve their spoken English and listening comprehension.
TalkEnglish.com
Learn to speak English fluently.
TED Talks
Practice with listening to English (with or without captions on).
The Clear English Corner
https://www.youtube.com/channel/UCNmQim1VX0mtyRH8Oe7bSSA
A YouTube channel to help with pronunciation.
---
Multiple Topics
GCF Global & GCFLearnFree.org
Free online programs to help you learn skills related to technology, work, reading, and more.
Khan Academy
Practice exercises, instructional videos, and personalized learning that will empower you to study at their own pace.
TV411
A collection of entertaining videos and engaging web activities on the topics of reading, writing, vocabulary, and math.
---
Reading & Vocabulary
Breaking News English
https://breakingnewsenglish.com/
News lessons in seven different levels.
News For You
https://www.newreaderspress.com/news-for-you-online
You can read and listen to full news stories. Contact info@literacyforall.org for login information.
Newsela
Up-to-date, high-interest articles that meet students at their level.
ReadTheory
Online reading activities for all ages and ability levels.
Reading Skills for Today's Adults
https://www.readingskills4today.com/
Reading passages with audio recordings and activities.
The Times in Plain English
https://www.thetimesinplainenglish.com/
News in plain English for readers worldwide.
Vocabulary.com
The world's smartest dictionary with an adaptive learning game that will have you mastering new words in no time.
---
Math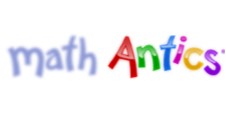 Math Antics
Free math videos and worksheets.
WebMATH
Webmath is a math-help web site that generates answers to specific math questions and problems.