Upcoming Workshops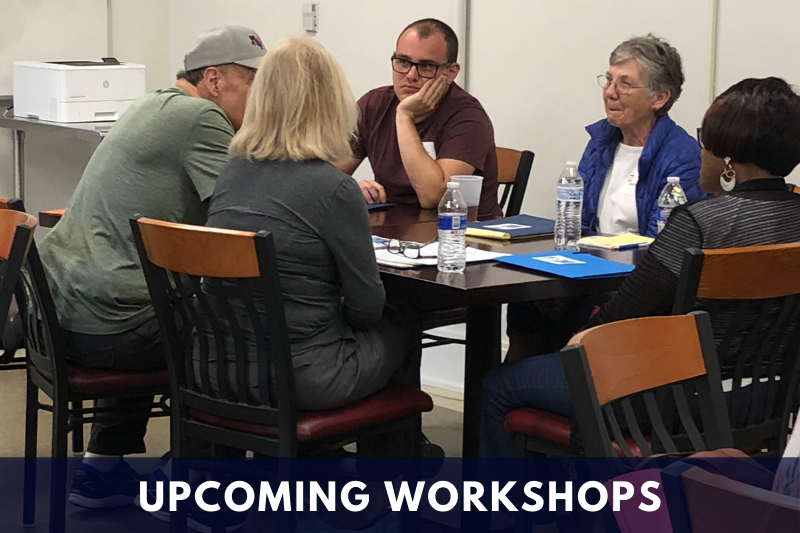 We offer continued training and professional development opportunities for our volunteer tutors long after completing the initial training. Our goal is to offer at least one workshop each month. If there is a particular topic you'd like to see us offer a workshop on, please email Steven.
Until further notice, all workshops will be on Zoom unless otherwise stated. Workshops are designed for current LVCA tutors.
A note for volunteers from other organizations/agencies:
Thank you for your interest. We know that many organizations are struggling, so we have no set fee for participation. Instead, we invite you to make a donation in whatever amount seems appropriate for you. We have considerable amounts of staff time and resources invested in creating and conducting these training sessions, so whatever you can contribute will help cover our costs.
---
Tutor Check-in
When: Thursday, October 21
Time: 12:00-1:00 p.m.
Join us for an informal check-in for all tutors. You're invited to stop by this session to ask questions, share resources, or just say hello. This will be an opportunity to let staff know how things are going and where you may need extra support. This is a great opportunity for you to connect with other tutors and trade ideas/tips.
---
Tutor Workshop: Preparing for the Naturalization Interview
When: Tuesday, October 5
Time: 10:45 a.m.-12:00 p.m. or 6:45 p.m.-8:00 p.m.
In this workshop, Catherine will go over everything you need to know to help a Citizenship student prepare for their naturalization interview. We will walk thru a sample interview and identify ways tutors can help students prepare for all parts of the interview. This workshop is open to all tutors - those currently tutoring a citizenship student and those interested in doing so in the future.