Upcoming Workshops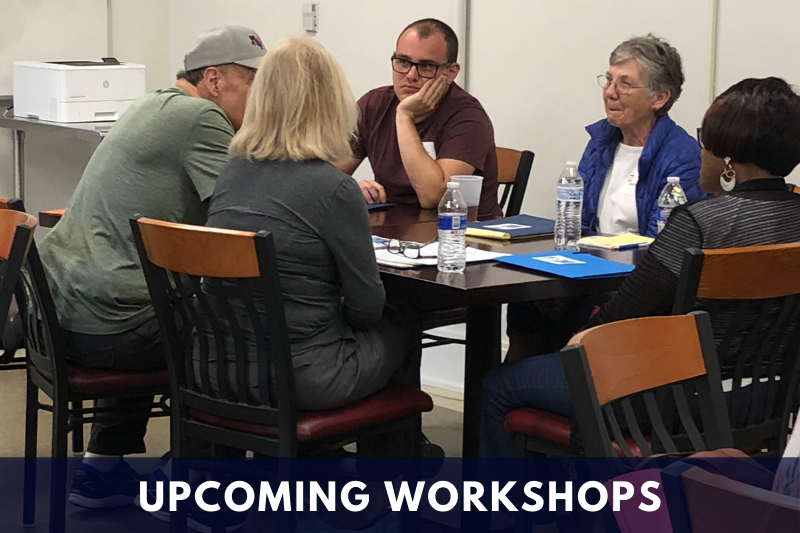 We offer continued training and professional development opportunities for our volunteer tutors long after completing the initial training. Our goal is to offer at least one workshop each month. If there is a particular topic you'd like to see us offer a workshop on, please email Steven.
Until further notice, all workshops will be on Zoom unless otherwise stated. Workshops are designed for current LVCA tutors.
A note for volunteers from other organizations/agencies:
Thank you for your interest. We know that many organizations are struggling, so we have no set fee for participation. Instead, we invite you to make a donation in whatever amount seems appropriate for you. We have considerable amounts of staff time and resources invested in creating and conducting these training sessions, so whatever you can contribute will help cover our costs.
---
New Tutor Check-in & Connect
When: Thursday, June 17
Time: 6:30–8:00 p.m.
This is an opportunity to discuss with staff, and other new tutors, how your first few months as a tutor have gone. Come prepared to discuss your challenges, successes, and any questions that have come up now that you've gotten started. This session is for new tutors who completed training in January-April 2021. While these sessions are not mandatory, many tutors have found them very helpful.
---
Teaching Vocabulary: Strategies for Online and In-Person Tutoring
When: Tuesday, July 13
Time: 11:00 a.m.–12:00 noon or 6:30–7:30 p.m.
How can you help your student learn and use new vocabulary in your tutoring sessions? In this workshop with Catherine, we'll look into how vocabulary acquisition works and explore strategies that you can use for online or in-person instruction.