Upcoming Workshops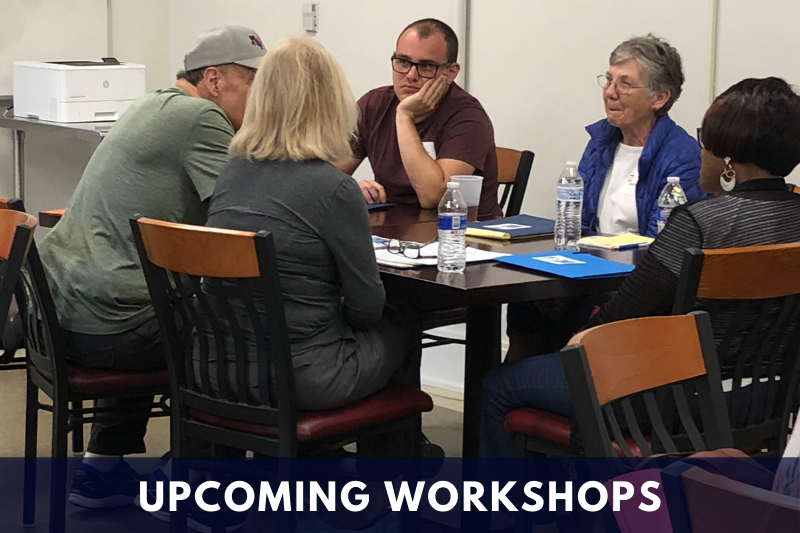 We offer continued training and professional development opportunities for our volunteer tutors long after completing the initial training. If there is a particular topic you'd like to see us offer a workshop on, please email Steven.
Workshops are either on Zoom or in person; please see the description for specifics. Workshops are designed for current LVCA tutors.
A note for volunteers from other organizations/agencies:
Thank you for your interest. We know many organizations are struggling, so we have no set fee for participation. Instead, we invite you to make a donation in whatever amount seems appropriate for you. We have invested staff time and resources in creating and conducting these training sessions, so whatever you can contribute will help cover our costs.
---
Community Partner Presentation: Legal Aid Justice Center
When: Wednesday, October 25
Time: 10:00–11:00 a.m.
Location/Format: Zoom
Presenter: Kristin Clarens with Legal Aid Justice Center
Description: Join Kristin Clarens from Legal Aid Justice Center to learn how LAJC serves the community and what services they have that are relevant to our students The Legal Aid Justice Center partners with communities and clients to fight for racial, social, and economic justice by dismantling systems that create and perpetuate poverty. From their website: "We understand that the legal problems of our clients are inextricably linked to overarching systems of injustice and oppression. We combine individual legal representation, impact litigation, communications, policy advocacy, and organizing to achieve community goals."